~~~~~~~~~~~~~~~~~~~~~~~~~~~~~~~~~~~~~~~~~~~~~~~~~~~~~~~~~~~~~~~~~~~~~~~~~~~~~~~~~~~~~~~~
~ The Social Diary ~
~~~~~~~~~~~~~~~~~~~~~~~~~~~~~~~~~~~~~~~~~~~~~~~~~~
November 2008, Offering #96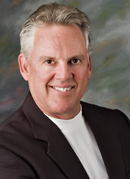 by The Social Diary Wine Expert Columnist Gary Parker, of The WineSellar & Brasserie
Zagat Acclaimed
November 2008, Offering #96
November is often the month when I like to open my wine cellar and indulge in some of the treasures that I have hidden from myself over the years. The best part of this is sharing these wines with true friends who I am lucky enough to share the wine experience. These simple moments are what wine is all about for me, and I treasure those memories.
By now I'm certain that you know the WineSellar & Brasserie has bestowed 'Winery of the Year' status upon Mount Eden Vineyards. This dynamic winery is centered in the Santa Cruz Mountains Viticultural Appellation. We are lucky enough to present club members with their 2004 Cabernet Sauvignon Saratoga Cuvée the 2006 Chardonnay, Saratoga Cuvée, and the 2006 Pinot Noir, Saratoga Cuvée.
2006 Mount Eden Vineyards, Saratoga Cuvee, Chardonnay
When Martin Ray decided to partner with Paul Masson on a winemaking endeavor in the 1940s they started with Chardonnay. Since Chardonnay is a noble varietal it allows a skilled winemaker to turn it into a striking product worthy of their time and attention. This wine shows the delicate and nuisance details that winemaker Jeffrey Patterson incorporates into his wines. All the beloved characteristics of California Chardonnay with a stunning Old World balance and sense can be found throughout this wine.
2006 Mount Eden Vineyards, Saratoga Cuvee, Pinot Noir
Ray and Masson also decided to focus on another of Burgundy's famed varietals: Pinot Noir. This finicky grape responds well to the cool climate of the Santa Cruz Mountains, and produces very distinct and very passionate wines as well. Pinot Noir was something totally new at the start, but it has grown into a staple of California's wine community. Tradition and history are on the side of Mount Eden Vineyards. Savor!!!
2004 Mount Eden Vineyards, Saratoga Cuvee, Cabernet Sauvignon
While Cabernet Sauvignon was not among the original estate plantings it has developed its own reputation for outstanding wine too. The area has been producing amazing Cabernet's since the 1880s, and this certainly displays all the character. With a little bit of air this wine takes on so much personality. I even had it three days after initially opening the bottle, and it was just as terrific then as it was earlier.
2006 Mount Eden Vineyards Pinot Noir, Saratoga Cuvée
Growing Region:.............................................. Santa Cruz Mountains
Varietal Blend:................................................. 100% Pinot Noir
Fermentation................................................... Oak Barrels
Winery Price:................................................... $30.00
WineSellar Case Price:................................ $26.99
Notes:
Martin Ray and Paul Masson first planted estate Pinot Noir in 1942. The Pinot Noir selections were most likely from the Louis Latour family because Masson was a close friend of the influential Burgundy producer. As a result, Mount Eden Vineyards enjoys the "longest lineage of Pinot Noir production in North America."
Appearance:
Very light rose and almost a pale cherry color. The wine almost wears a 'halo' in the glass as it graces the taster with its angelic presence. Mount Eden chose to use the same label as its Chardonnay, but a richer burgundy has replaced the gold.
Nose:
Exceedingly pleasant with so many neat things stepping to the forefront. The wine perfumes the nose with baking spice, clove, whole allspice, cinnamon, and eastern spices. These characteristics are followed by some greenness, olive trees, cherry, blueberry, rhubarb, and cinnamon apple pie that elegantly round out the mix.
Texture:
This is an example of what smooth Pinot Noir is all about. It's very gentile and has a mild, soft, friendly tannin that is both enjoyable and remarkable. There also seems to be a slight level of tartness that adds a unique layer to the wine experience.
Flavor:
Baking spices complement the fruit flavors admirably once you decide to sample the wine. Tart cherry and blackberry is prevalent, and are complimented with allspice, cinnamon, and the slightest hint of clove. It just gets better and takes on a new life in the glass as the wine 'blossoms & blooms' with each swirl.
Serving Suggestions:
I paired this wine with a nice lamb chop that was lightly dressed in garlic and rosemary. That was a great food pairing, but the wine was even better with grilled scallops right off the barbecue. There are just so many tasty options!!! Cellaring the wine for five to ten years is a possibility, but you deserve this wine right now.
2006 Mount Eden Vineyards Chardonnay, Saratoga Cuvée
Growing Region:.............................................. Santa Cruz Mountains
Varietal Blend:................................................. 100% Chardonnay
Fermentation................................................... Oak Barrels
Winery Price:................................................... $28.00
WineSellar Case Price:................................ $24.99
Notes:
The Mount Eden Vineyards property has developed a legacy related to Chardonnay production. Following Prohibition in the 1930s, Martin Ray began his partnership with Burgundian winemaker Paul Masson. The pair introduced the unique idea of using noble varietals like Chardonnay, and made the 'preposterous' claim that California wine could be a world-class rival to the French.
Appearance:
Amazing golden straw envelops the glass and is joined by a subtle green hue along the outer rim of the wine. The label provides a picture of the vineyard that clearly displays the scope of the growing region. I also like how they match the color of wine to the foil and incorporate its character into the visual presentation.
Nose:
Classically Californian but subdued with other nuances. The beautiful initial aromas involve butter, cream, toast, sugar, mild oak, and vanilla. All of this is very pleasant and does not come off as harsh. It's an inviting wine that draws you in with every whiff. The wine stays steady throughout and offers hazelnut, mild citrus, and fragrant peach.
Texture:
Crispness that cannot be discounted. A full bodied example of Chardonnay that is not thin at all. The finish is what stands out for me about this wine. It is incredibly engaging and lingers on the palate remaining attentive and crisp throughout.
Flavor:
Again, there are just so many facets to this wine that are pronounced from the outset that carry through the conclusion. The characteristics of Old World and California Chardonnays work in perfect harmony here: mellow yet robust, fruity while buttery, and focused but encompassing. The green apple tartness is rewarding and the caramel is a treat.
Serving Suggestions:
Mount Eden Vineyards Chardonnay can easily stay in your cellar for 8 to 10 years due to the care that the estate takes with vine selection, soil types, and low yields. But why wait!!! Enjoy the crispness immediately. Seafood is easily the best option when dining with this wine. Halibut, shark, scallops, shrimp, and lobster can all be enhanced when introduced to this Chardonnay.
2004 Mount Eden Vineyards Cabernet Sauvignon,
Saratoga Cuvée
Growing Region:.............................................. Santa Cruz Mountains
Varietal Blend:................................................. 75% Cabernet Sauvignon, 13% Merlot.
....................................................... 8% Cabernet Franc, 3% Malbec
....................................................... 1% Petit Verdot
Fermentation................................................... Oak Barrels
Winery Price:................................................... $28.00
WineSellar Case Price:................................ $23.99
Tasting Notes:
Ok folks, this is from the Mount Eden Vineyards Wine Library, and is quite a privilege. It is available for reorder on a limited basis. The Cabernet blend is composed of six different vineyards within the Santa Cruz Mountain wine Appellation.
Appearance:
The wine has a classically beautiful light ruby rose body that immediately draws your eye to the glass. On the edges the wine is soft and graceful like a ballet dancer in full twirl. A muted green label replaces the Estate label, but the standard Mount Eden Vineyard scripture remains intact.
Nose:
Here the fruit characteristics are playing hide and seek upon the initial impression. When discovered, the aromatics provide black currant, strawberry, pepper, a subtle smokiness, and an herbaceous quality. This becomes classically Cabernet with black cherry and pleasing minerality.
Texture:
T here is great tannin across the palate, and the wine tends to linger quite graciously due to this component. As the wine opens up it develops a nice smoothness and became mild with distinct character. Long finish.
Flavor:
If I were going to introduce somebody to 'Cabernet' I would be inclined to share this example. It runs the gamut from green pepper to black currant with pencil shavings, chocolate, and strawberries in between.
Serving Suggestions:
I have nothing but praise for this wine, and find it to be an incredible food wine marveling at its ability to make my dishes pop. It can easily spend time in your cellar for the next five years, but with the right amount of 'air time' this Cuvee is ready to rock.
Rosemary Nut Mix
Enjoy by the handful with drinks, or turn this into a delicious coating for oven-roasted lamb chops or rack of lamb by simply skipping the initial toasting, chopping the nuts and mixing with remaining ingredients. I would enjoy this one with the Mount Eden Vineyards Cabernet Sauvignon, Saratoga Cuvee. Makes about 3 cups whole nuts.
3/4 cup macadamia nuts
3/4 cup shelled pistachios
3/4 cup unsalted cashew nuts
3/4 cup whole blanched, skinned almonds
1 tablespoon unsalted butter
1 clove garlic, crushed
1 teaspoon finely minced fresh rosemary
1/2 teaspoon dried thyme, crushed
dash Tobasco
3/4 teaspoon kosher salt
Preheat oven to 350F. Spread nuts on a baking sheet and toast until golden brown, about 10 minutes, watching carefully. Meanwhile, heat butter in a small skillet with garlic, rosemary, thyme and Tobasco.
Remove garlic from butter and discard. Toss butter with nuts in a large bowl along with kosher salt. Serve at room temperature
* Gary Parker is the Principal, Founder, Chairman and CEO of The WineSellar Group. From a background of culinary arts, architecture and art, Gary opened The WineSellar & Brasserie in 1988 with a pioneering concept of combining a fine wine shop, a state of the art wine storage facility, and a highly regarded French restaurant named The Brasserie, all under one roof. With its top rated Zagat level cuisine, and Gary Parker's hand picked wine list of 2,500 classic wines, The WineSellar & Brasserie garnered instant notoriety. The wine list has won The Wine Spectator Grand Award (one of the best 100 wine lists in the world) every year since 1988. Gary subsequently created The WineSellar Club and www.winesellar.com, an Internet wine auction site. Gary is recognized as a leading authority in fine wine, and is active as a spokesperson, appraiser, auctioneer and panelist in the industry.
(editor's note - Gary is a former principal owner of Laurel Restaurant & Bar. Gary established Laurel in 1995, which he sold in February 2005).
Warning ** photos, video and writing on this site are the
copyright of The Social Diary, San Diego Social Diary
no reproduction of any part or parts is allowed without written permission by The Social Diary